---
The Revolution For Your Kitchen!
Are you tired of spending hours in the kitchen peeling, cutting, and pickling ingredients for your meals? MultiSlice Pro™ has the solution for you! With our innovative kitchen gadget, preparing ingredients is a breeze and can be done in a flash.
MultiSlice Pro™ is suitable for ingredients such as garlic, chilies, carrots, onions, peppers, peas, asparagus, sweet potatoes, meat and so on. Preparation has never been so easy!
► Direct loading of the ingredients:  MultiSlice Pro™ is equipped with a convenient filling opening that allows for direct placement of ingredients into the cutter/mincer.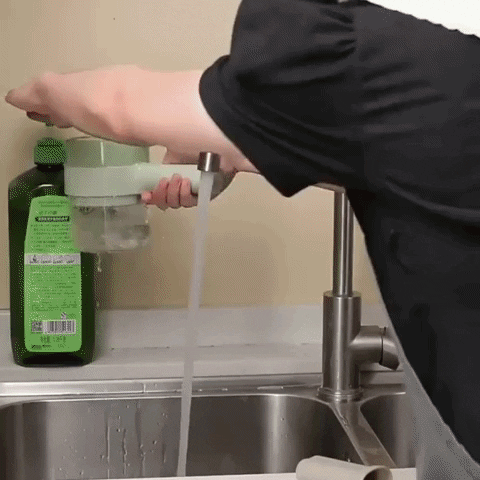 ► Cleans itself:  By adding detergent to the inlet and pressing the button to activate the stirring action, the residue can be easily washed away. Afterward, simply rinse thoroughly under running water and you're done. Say goodbye to strenuous scrubbing!
► Durable and rechargeable:  With a long service life and complete rechargeability, the MultiSlice Pro™ can be fully charged in approximately one hour using either the provided cable or any Type-C charging interface.
► Wide Application:  It is ideal for chopping garlic, chilies, carrots, onions, peppers, peas, asparagus, sweet potatoes, meat and other ingredients. You can even use it to thicken and finely chop baby food.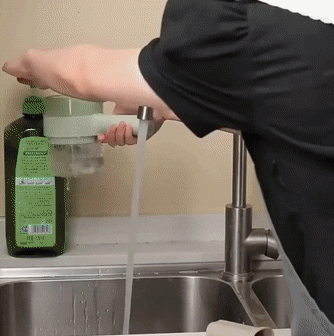 The Kitchen Has Never Been Clean So Quickly!
A cleaning brush is included to clean your kitchen appliances after use. Use with dish soap and brush in circular motions for a shiny and clean finish.
MultiSlice Pro™ is self-cleaning and at the same time makes it extremely easy for you to leave the kitchen clean in no time. This not only makes cooking and preparing child's play, you also save yourself long, annoying cleaning. 
Safe To Use
The MultiSlice Pro™ is designed with a humanized, hand-held function that provides maximum grip and control, preventing slipping and ensuring the safety of your hands even during long, continuous use.
The 

Perfect

 Kitchen Experience Thanks To A Handy Device!
Kitchen work has never been so easy! No more annoying and lengthy preparation - fill the MultiSlice Pro™ with ingredients, chop and you're done. Then use the lightning-fast self-cleaning function and it's ready for the next time. 
⚠️ This item is very popular right now.  Our stock is almost sold out and will take 3 months before it will be restocked. Get one of the last ones now before its sold out and the price goes back up.
🛒 Click the " BUY NOW " button now to get your hands on this incredible product and enjoy its features today!